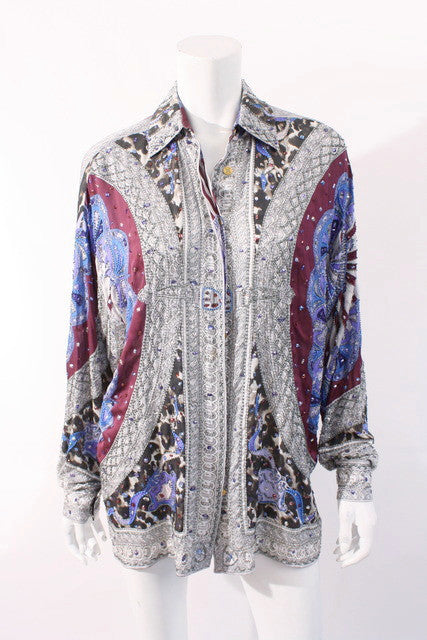 EMILIO PUCCI Beaded Silk Tunic Blouse
Very Special EMILIO PUCCI Silk Beaded Tunic Blouse in the signature Pucci Print.  This silk blouse buttons down the front with hidden gold buttons.  It features a signature Pucci print which is signed throughout and then beaded over.  Perfect over a pair of leather leggings or even as a mini dress!
Designer: Emilio Pucci

Condition: Excellent, one very small discoloration which is hidden by the beading 

Size: US 6, Fits like a medium or to wear it like a mini dress it will fit a small!

Length: 29.5 inches

Sleeves: 20 inches from the shoulder seam to the cuff

Bust: 21.5 inches across

Shoulders: 21 inches across the back

Material: Silk