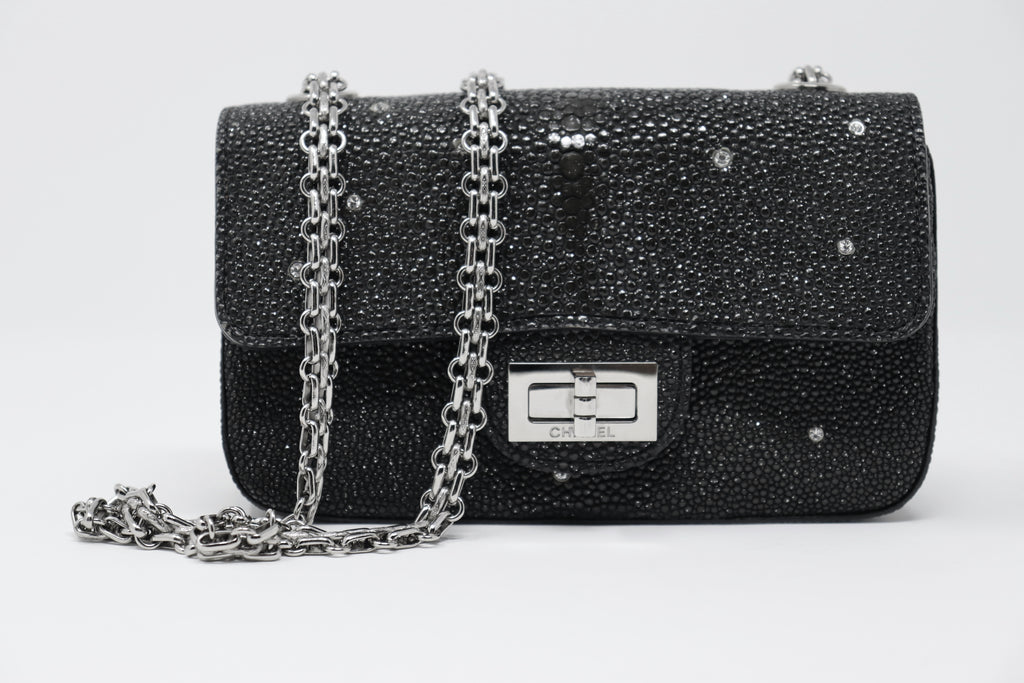 Rare 2012 CHANEL Limited Edition Stingray & Strass Reissue Bag
Incredibly Rare Pre-Fall 2102 CHANEL Limited Edition Stingray Strass Embellished Reissue Mini Bag!  Oh my gosh....this bag is insane!  Limited edition Galuchat reissue bag with strass rhinestone inlay.  This beautiful piece has silver hardware and is in fantastic condition.  You can wear this piece on the shoulder or as a crossbody.  The original tag of $12,000 is included.  So special.  
Designer: Chanel 
Condition: Excellent, one strass is slightly more sunken than the rest. 
Length: 6 inches long

Height: 4 inches tall
Drop: 24 inches 
Material:  Stingray/Galuchat