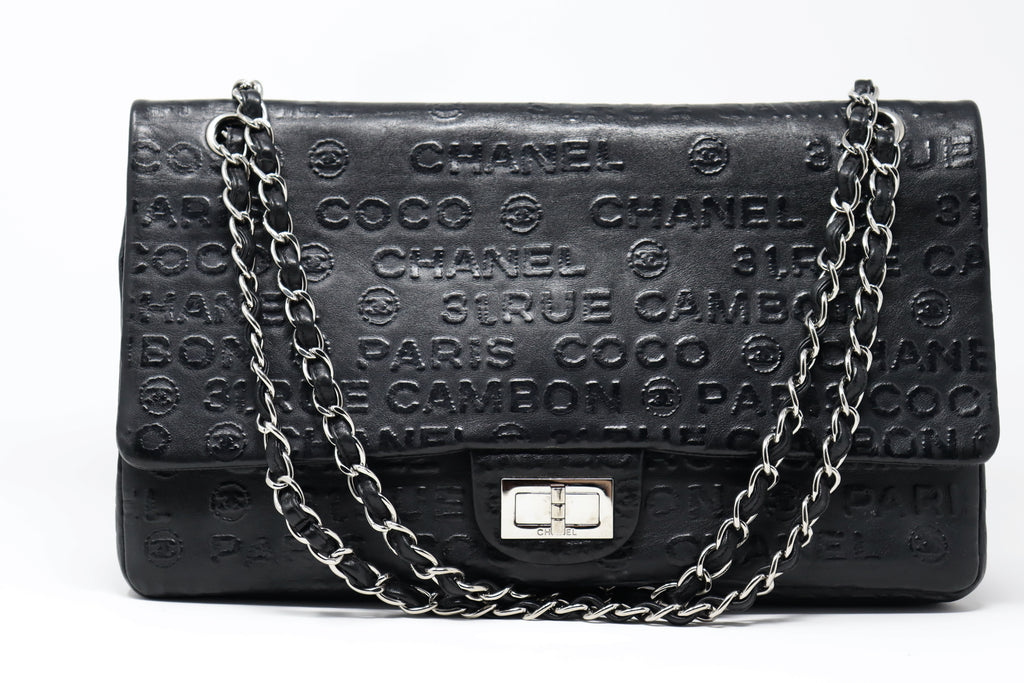 Rare Archival CHANEL XL Maxi Double Flap Bag
Rare Archival 2008-2009 CHANEL XL Maxi Double Flap Bag.  I have no idea why I am letting this bag go.  It is INCREDIBLE.   This bag is a maxi double flap that features depossing (the opposite of embossing so the words are raised) of "31 Rue Cambon Chanel".  Do not miss this one, I am about to change my mind!  Silver hardware & the card is included.  
Designer: Chanel
Condition:  Excellent, The bottom of the bag has gone a bit slack which is normal.  If it bothers you, the Leather Surgeons can easily stiffen it up fo you!
Length: 14 inches long

Height: 8 inches tall

Shoulder Strap Drop:  10 or 18 inches

Material: Leather