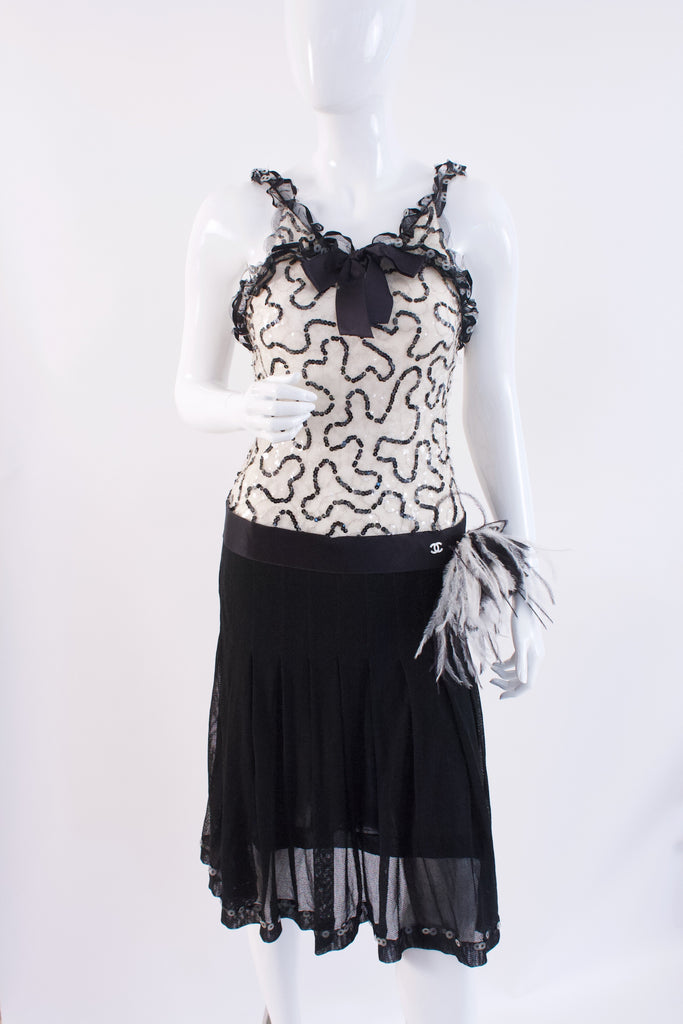 Rare CHANEL 2005 Sequin Dress
Rare CHANEL 05C Sequin Dress With Bow Accent & Removable Large Feather Brooch!  This Chanel dress has a 1920's feel to it and is so cute.  The 2005 collections featured feathers throughout several looks and this removable large feather brooch can be worn with anything.  It is hard to see in the photos but there are clear camellia flower sequins as well as the black round ones!  Fully lined in silk.
Designer:  Chanel
Condition:  Excellent, there are a few loose sequin
Size:  36, fits like an extra small-small
Length: 40 inches
Bust: 15 inches across (some stretch)
Waist: 26 inches around (some stretch)
Hips: 16 inches across (some stretch)
Shoulders: 13.5 inches across the back
Material: 43% cotton, 32% nylon, 25% spandex.  Lined in Silk.