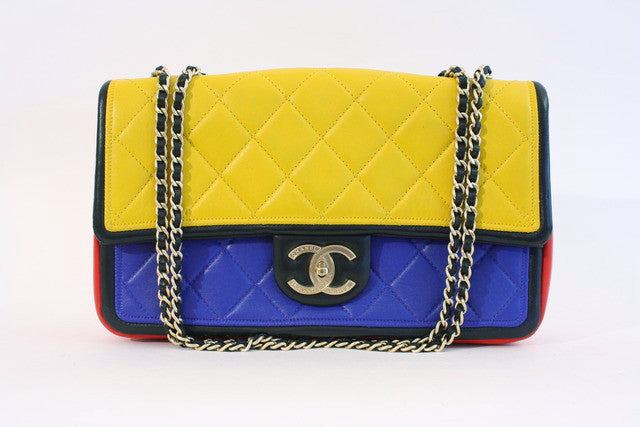 Rare CHANEL Multicolor Graphic Flap Bag
Rare CHANEL Spring 2013 Black/Red/Yellow/Blue Graphic Flap Bag!  Parting with this incredible Chanel bag is torture!  I love everything about it and you will too.
*Please note I am now blacking out some of the authenticity numbers in my Chanel photos.  This is because people are stealing the photos to use for the sale of fake bags.  Thank you! 
Designer: Chanel

Condition: Excellent, light wear to the hardware INSIDE the bag where the chain meets the metal.  Very light wear to the leather. 

Length: 10.5 inches long

Height: 6 inches

Material: leather

Shoulder Strap: Drops 9.5- 17.5 inches