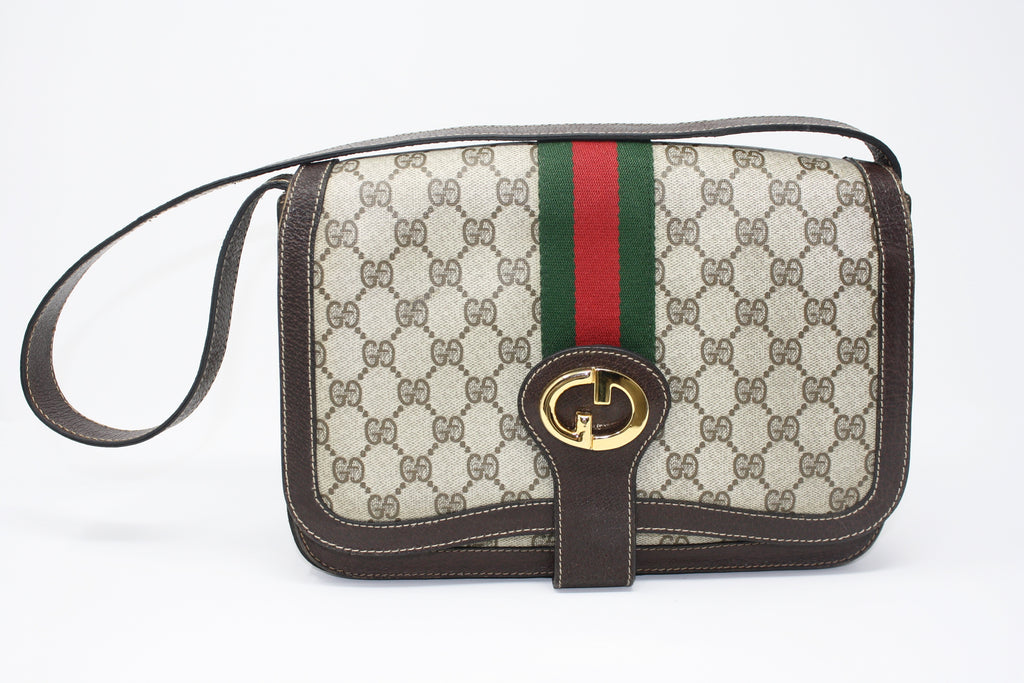 Rare Vintage 1979 GUCCI Monogram Bag
Rare Vintage 1979 GUCCI Monogram Bag With Classic Racing Stripe!  This bag is so special, I have never seen another in this exact style.   I know this bag is from 1979 because I have the original receipt!  When I purchased this bag for the shop it was in need of a little love.  I sent it to the artists at Leather Surgeons where is was brought back to life and it looks amazing!  The GG logo has been completely replated and is shiny and beautiful.  The inside fabric was clean and small stitches sewn up.  I am so excited for someone to enjoy it now.  
Designer: Gucci
Condition:  Excellent, this bag has been refurbished, see above.  The strap is adjustable by sliding it up and down (that is what the metal circles are on the sides of the bag.  It is still adjustable (only shorter strap, it shown here on the longest setting) but I didn't want to force it so I am leaving it on this setting as it is the most wearable.  
Length: 11.5 inches long

Height: 7.5 inches tall

Shoulder Strap: Drops 12 inches 

Material: leather