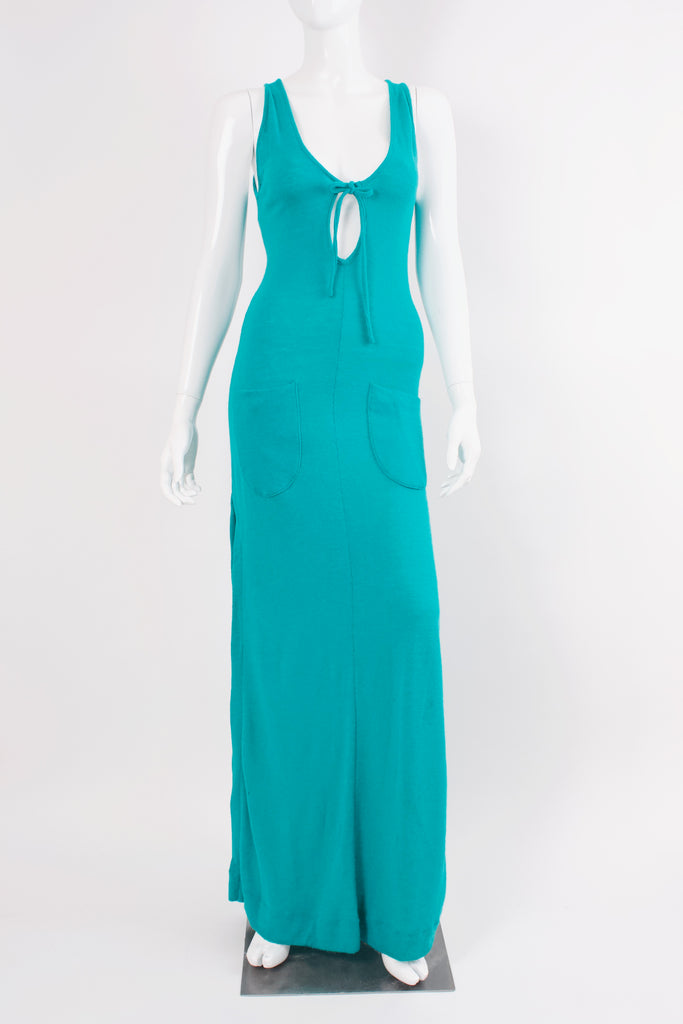 Rare Vintage 70's RONALD KOLODZIE Knit Jersey Maxi Dress
Simply Seductive Rare & With Tags Vintage 70's RONALD KOLODZIE Turquoise Knit Wool & Angora Maxi Dress.  Ronald Kolodzie was an American designer who was popular with celebrities and models in the 1970's & 80's.  His pieces are in the permeant collection at the Metropolitan Museum.  Kolodzie originally began his career as a the assistant couture designer for Oscar de la Renta.  This dress clings in all the right places.  It is the perfect dress for now when we are more at home as well as when we get back out! Love.  
Designer:  Ronald Kolodzie
Condition:  Excellent, the tags are still attached.  There are two tiny repairs at the bottom hem. 
Size: marked a medium, fits like a small
Length: 62 inches
Bust: 14-17 (stretches) inches across
Waist: 23-28 inches around (stretches)
Hips: 28-35 inches across (stretches)
Material: wool & angora