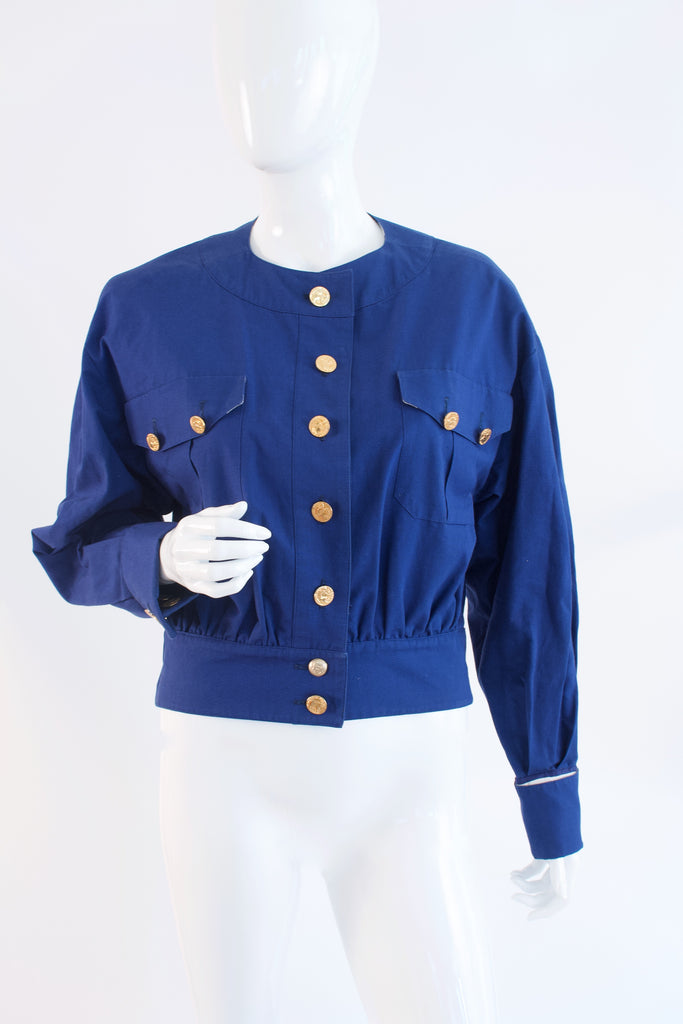 Rare Vintage 80's CHANEL Jacket w/Printed Lining & Cufflinks ON LAYAWAY
Rare Vintage 80's CHANEL Blue Cotton Bomber Style Jacket With Fun Printed Lining, Elephant Buttons & Removable Cufflinks! This jacket is so cute, I'm in love.  The lining is a fun travel print with cars & airplanes.  Each cuff features 2 removable cufflinks for a total of 4 that you can use on other pieces.  The cufflinks alone are very rare and there are 4 of them!  Don't miss out.  
Designer: Chanel
Condition: Excellent, overall excellent.  Missing one button at the bottom so I have added another authentic Chanel button.  
Size:  size 36, fits like a small
Length:  20.5 inches long
Bust:  18.5 inches across
Sleeves: 21 inches from the shoulder seam to cuff
Shoulders: 19 inches across the shoulders measured along the back
Material: cotton