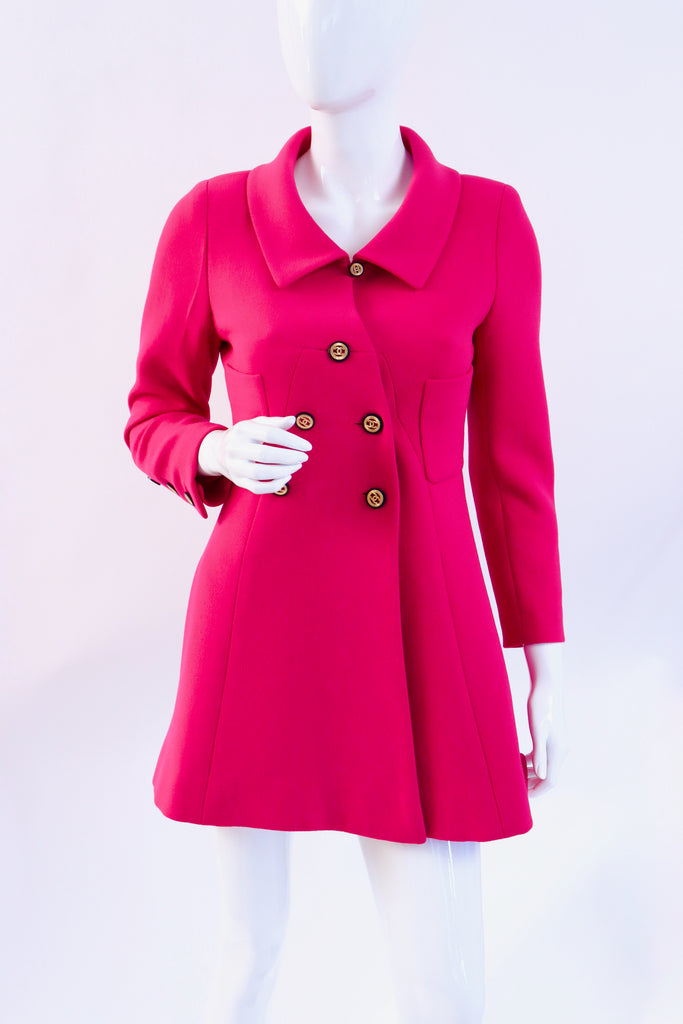 Rare Vintage CHANEL 1996 Pink Jacket
Rare Vintage CHANEL 1996 Hot Pink Jacket With Logo Buttons!  I am completely in love with this.  It is so versatile.  I apologize for the photos, I couldn't get true color without having the background look weird!  You can wear it as a jacket or as a tunic mini dress over leggings!  
Designer:  Chanel
Condition:  Excellent, there is one tiny "hole" on the inside of the jacket.  See picture.  
Size:  36, fits like an extra small-small 
Length: 30 inches
Bust: 17 inches across
Sleeves: 21.5 inches from the shoulder seam to cuff
Shoulders: 13.5 inches across the back
Material:  wool