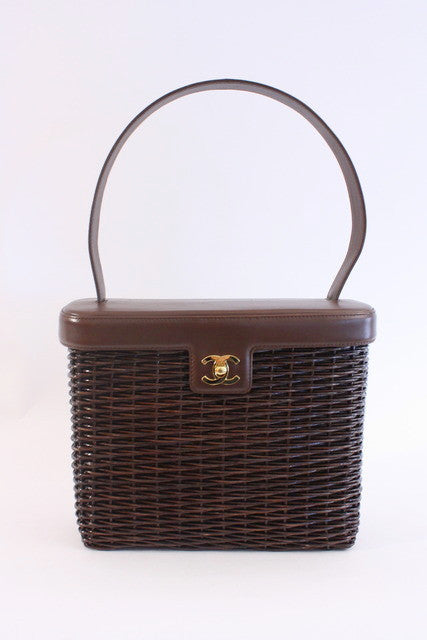 Rare Vintage CHANEL Basket Handbag
Rare Vintage CHANEL Brown Lacquered Basket Bag!  This incredible Vintage Chanel basket handbag features a rich brown lambskin top and handle and matching brown lacquered whicker basket body.  This bag is fully lined and features the classic gold CC turnlock.  In amazing condition.  This is a 5 series bag.  
*Please note I am now blacking out some of the authenticity numbers in my Chanel photos.  This is because people are stealing the photos to use for the sale of fake bags.  Thank you! 
Designer: Chanel

Condition: Excellent

Length: 9.5 inches long

Height: 8 inches
Width: 4 inches wide

Material: leather & whicker 

Shoulder Strap: Drops 8 inches