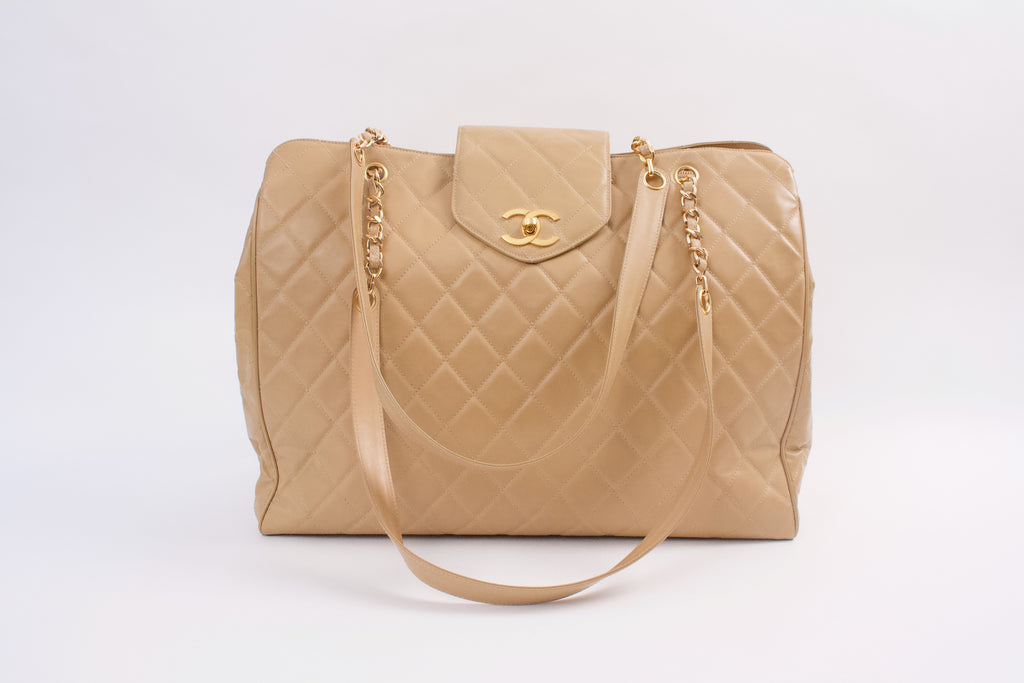 Rare Vintage CHANEL Beige Supermodel Tote Bag
Yes!  Rare Vintage CHANEL Beige Quilted Vinyl Supermodel Tote Bag With Gold Hardware.  This bag is in incredible condition and such a rare color!  The bag looks like patent leather but it is actually vinyl which is very durable and actually will last longer than patent.  This piece comes with it's dustbag, card & booklet.  This is a 4 series bag from 1996-1997.  Not to be missed!  
Designer: Chanel
Condition:  Excellent.  There is one little spot on the top flap.  See photo. 
Length: 18.5 inches long

Height: 15 inches tall

Top Handle: Drops 14 inches

Material: Vinyl