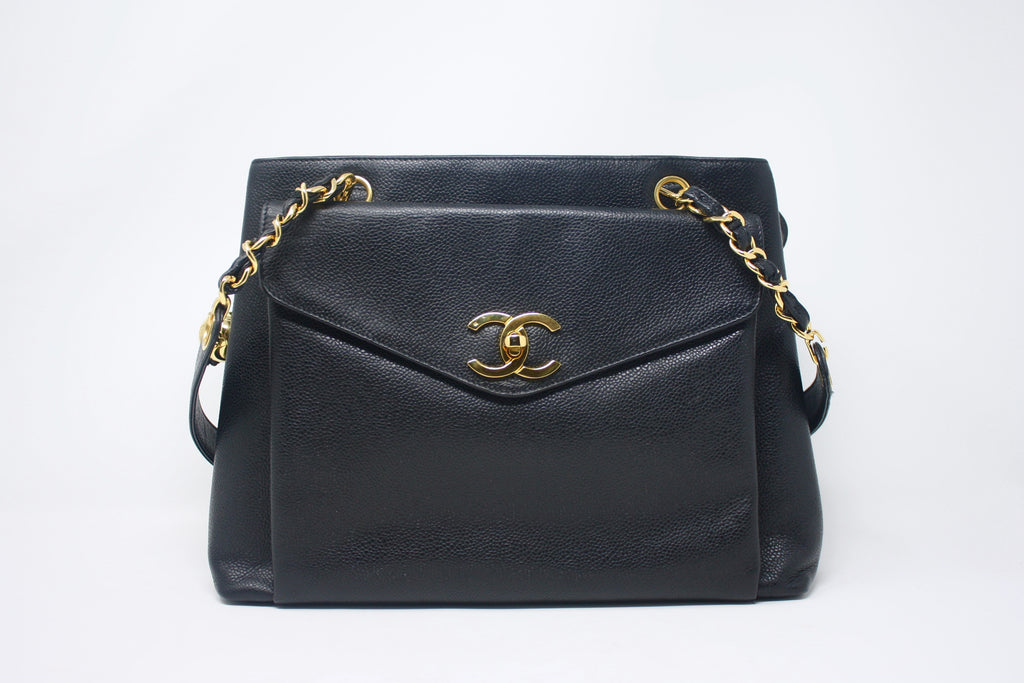 Rare Vintage CHANEL Caviar Leather Tote Bag
Rare Vintage CHANEL Black Caviar Leather Tote Bag With Gold Hardware.  I love this sweet Chanel bag.  I just had all the gold hardware replated by the professionals at The Leather Surgeons.  It looks incredible!  
Designer: Chanel
Condition: Excellent,  light wear.   The serial number has fallen out. 
Length: 12 inches long

Height: 9.25 inches tall

Shoulder Strap: Drops 15 inches 

Material:  caviar leather