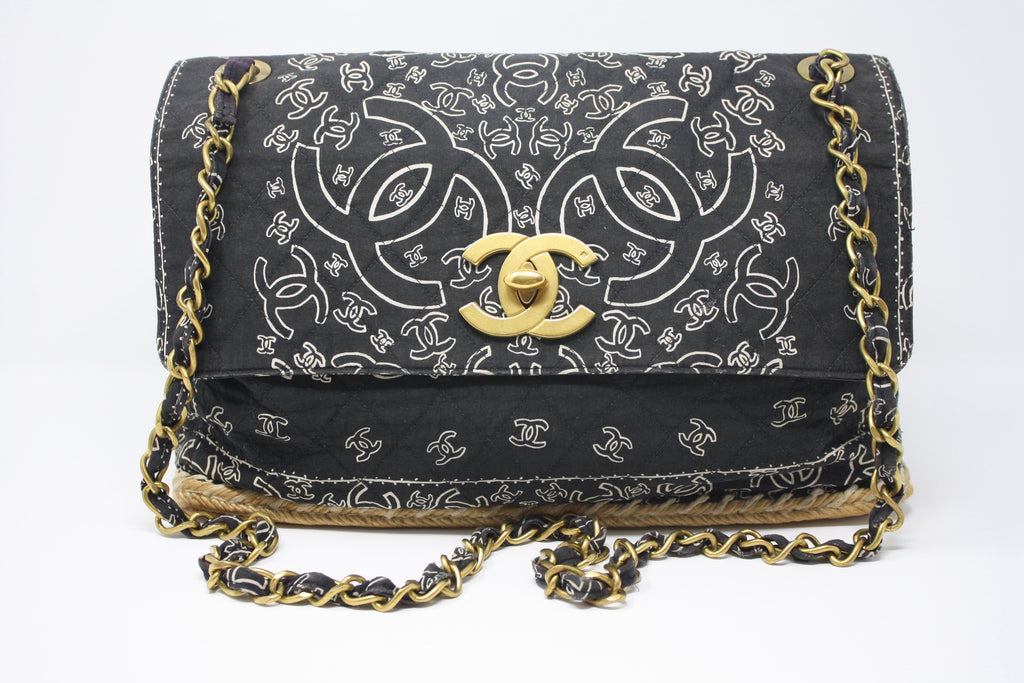 Rare Vintage CHANEL Jumbo Bandana Bag
Rare Vintage CHANEL Jumbo Bandana Bag!  This incredible Chanel bag is a dark navy almost black cotton bandana print with an espadrille bottom.  It can be worn on the shoulder or crossbody.  
Designer: Chanel
Condition:  Good, I'm sure other people would say this was very good but I like to be particular with the condition.  The cotton has a little bit of a wrinkly look to it and there is a spot of fading on the inside flap which you can see in the picture of the little zipper pull near the chain.  The strap shows some wear as well.  Still very wearable, hardware is excellent.  Priced accordingly.  

Length: 13.5 inches long

Height: 8.5 inches tall

Shoulder Strap: Drops 21 inches

Material: cotton