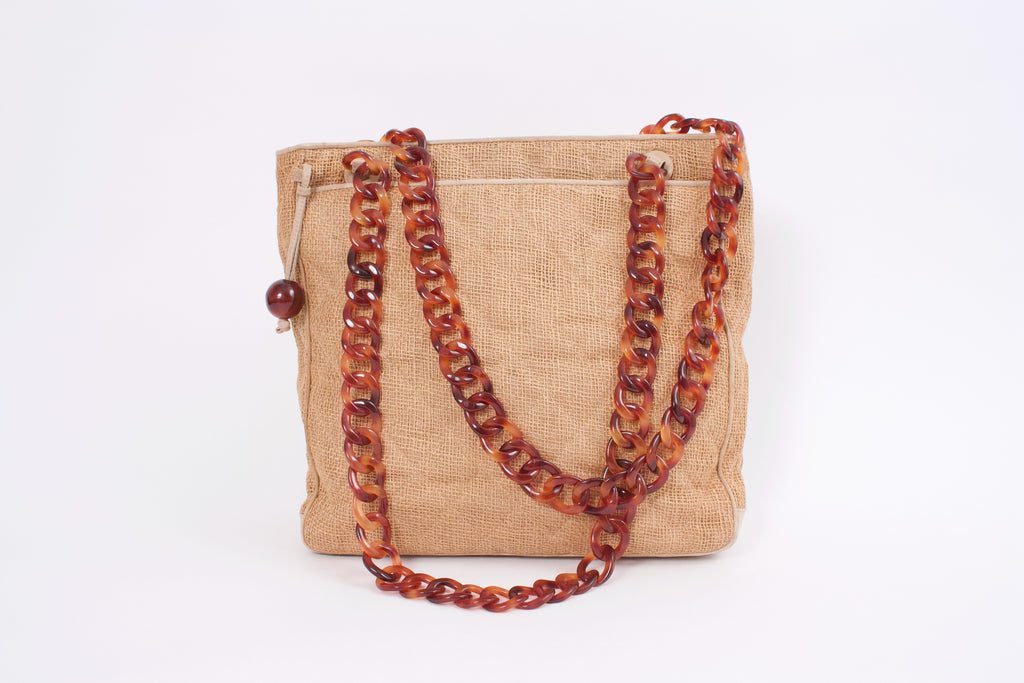 Rare Vintage CHANEL Jute & Tortoise Tote Bag
Very Rare Vintage CHANEL Natural Jute Tote With Tortoise Chain Shoulder Strap.  There is just something about this bag!  I love the natural combination of the quilted jute and "tortoise" shell.  This tote has leather accents and features a "tortoise" circular logo charm.  This is 3 series from 1994-1996 (please note I always blur some of the serial number out but it is there in real life).  
Designer: Chanel

Condition: Very Good, Excellent overall!  There is an area of darkening on the bottom leather of the bag where somebody tried to remove a pen mark. This could be fixed by The Leather Surgeons if it bothers you!  A small mark on the lining near the CHANEL label (see photos).  The rest of the bag that you actually see when wearing  and all hardware is in incredible condition!

Length: 12.5 inches long

Height: 13 inches tall
Drop: 14 inches on the longest setting

Material: jute, leather & "tortoise"