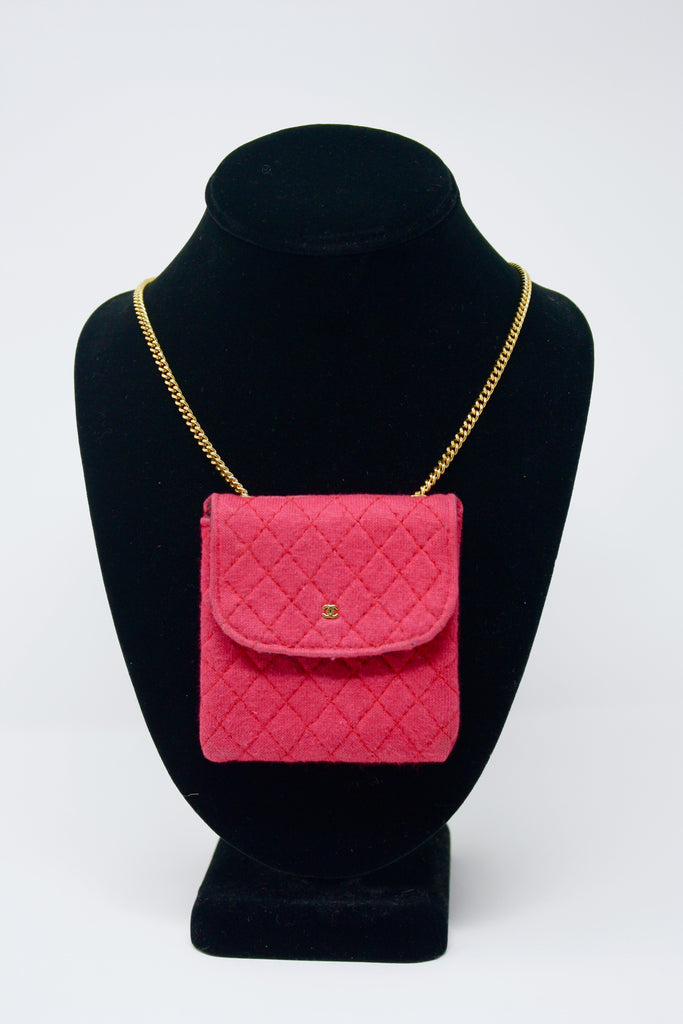 Rare Vintage CHANEL Micro Necklace Flap Bag
Rare Vintage CHANEL Micro Salmon Pink Jersey Necklace Bag.  This bag can be worn on the shoulder or as a necklace.  You can also use it as a change purse in your bag.  So cute!
Designer: Chanel

Condition: Very Good.  There are a few discolorations on this piece but the jersey is in tact.  Overall even fade to the color (you can see this when you open the flap slightly). Priced accordingly.  

Length: 3.5 inches long

Height: 3.5 inches tall
Drop: 7 or 14 inches on the longest setting

Material: jersey & leather