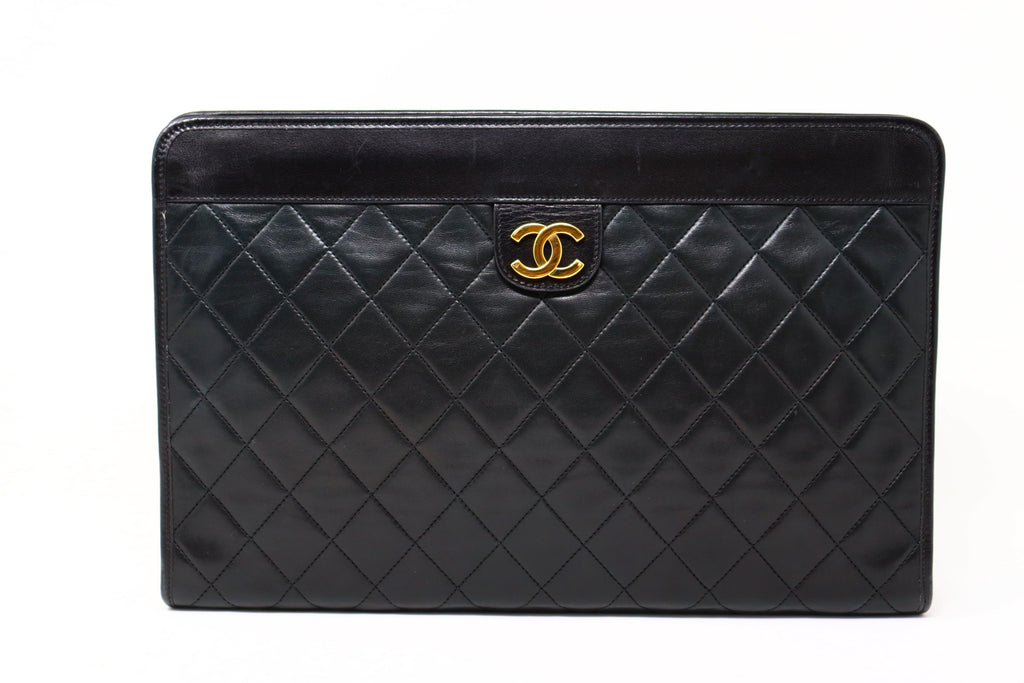 Rare Vintage CHANEL Quilted Lambskin Clutch
Rare Vintage CHANEL Black Quilted Lambskin Clutch With Gold CC!  This perfect Chanel bag will never go out of style!  
Designer: Chanel
Condition: Excellent, very light wear.  The little sticker on the inside indicates that at some point it was given a spa treatment by Chanel.  They would put those stickers on after the work was done.  
Length: 11.5 inches long

Height: 7.5 inches tall
Material: leather