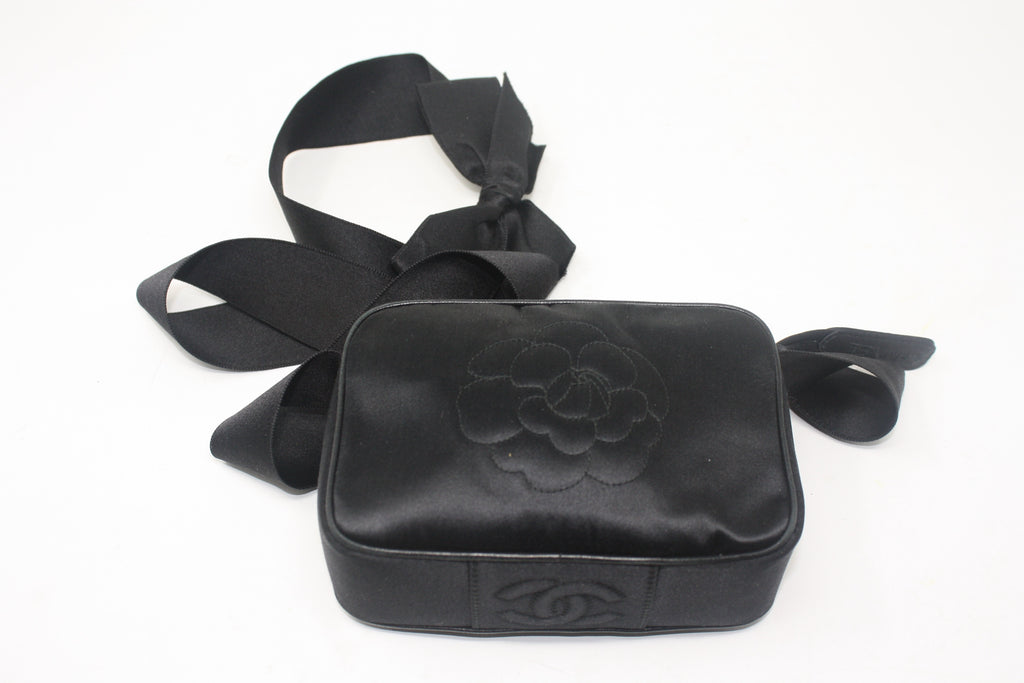 Rare Vintage CHANEL Satin Camellia Bow Bag
Elegant & Rare Vintage 1996-1997 CHANEL Black Satin Bag With Quilted Camellia Flower & Bow.  This bag is so pretty and it's lined in gold leather!  What more could you ask for?  Booklet included.  This is a 4 series bag and the number is the little small inside pocket, I just couldn't get a good shot of it!
Designer: Chanel
Condition:  Excellent, a little fraying at the end of the ribbon which is normal. 
Length: 6 inches long

Height: 4.5 inches tall

Top Handle: adjustable as you can tie it to any length.

Material: Leather & satin