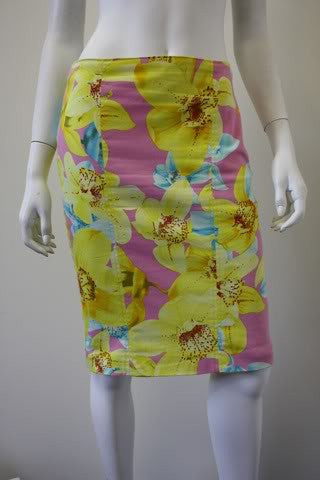 VERSACE Tropical Orchid Print Skirt
VERSACE yellow and pink orchid. This vintage floral print skirt is designed for a night out, or a day at the office.  Slight stretch and fully lined.  Love!
Designer:  Versace, floral print skirt
Condition:  Excellent, there are a few loose stitches at the beginning of the slit up the back. 
Size:  42, fits like a 6
Length: 21.5 inches long
Waist:  29 inches around
Hips: 17.5 inches across at the hips
Material:  97% cotton 3% elastic