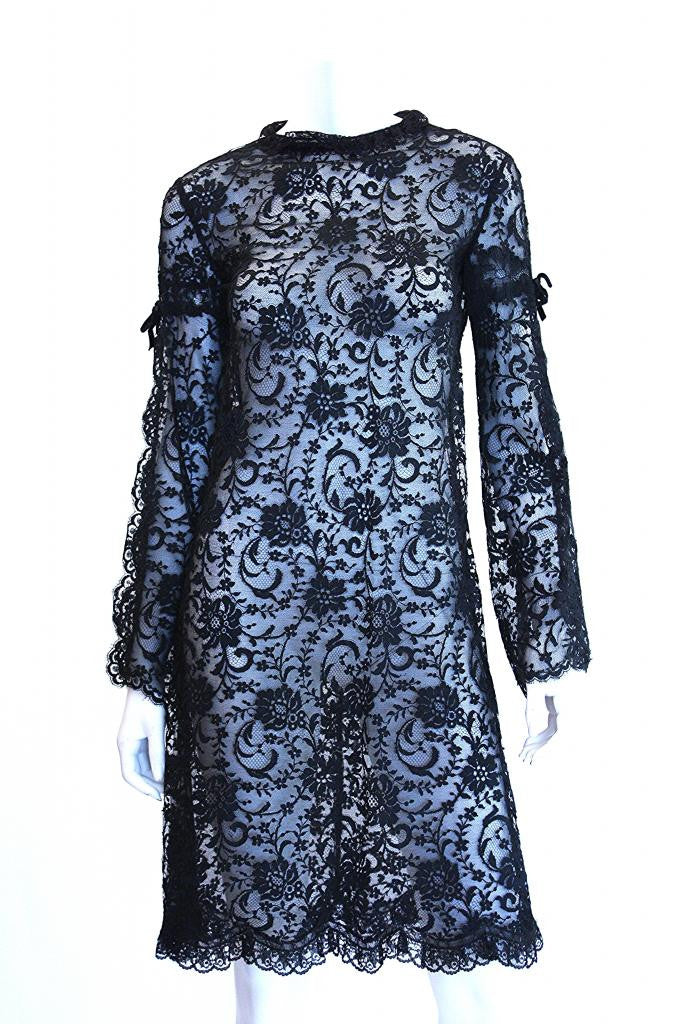 1960s Black Sheer Lace Dress
This Vintage 1960s black sheer lace dress with open sleeves is so beautifully made that I know it is a designer piece even though there is no label.  Velvet bows adorn the sleeves!  So beautiful!
Designer:  Unknown
Condition:  Excellent, it is missing a snap up the back, but this really doesn't make a difference.
Size: Unmarked, but this fits like a small
Length:  39  inches long 
Bust: 18 inches across the chest
Sleeves: 28 inches from the neck to the cuffs
Shoulders: 14.5 inches across the back from shoulder seam to shoulder seam
Waist: 18 inches across at the waist and hips