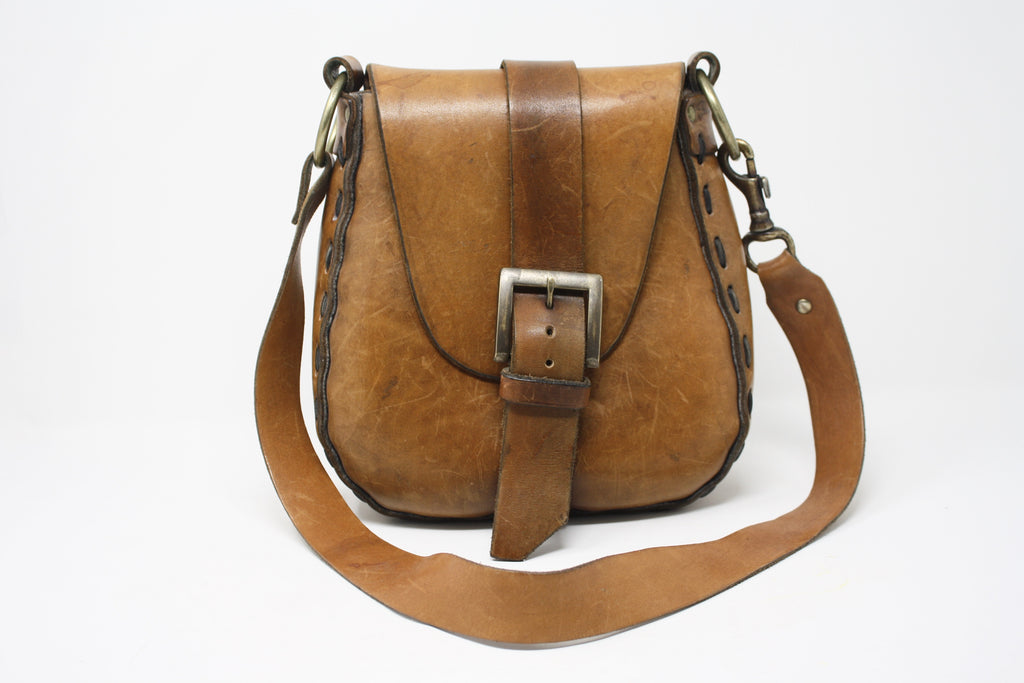 Vintage 60's WALTER DYER Leather Handbag
Fantastic Vintage 60's
WALTER DYER
Leather Handbag With Brass Hardware.  Walter Dyer was called the "Liberace of Leather" and was apparently quite a character. Here is a little section of an article I found that talks about how you could buy tickets for Woodstock at Walter Dyer Leather in 1969!.
"By the time I got to Woodstock, Route 17B in the Catskills was clogged, the Friday night concert was almost over and the fences surrounding the rolling field on Max Yasgur's farm were already down.

A couple of weeks earlier, on my 19th birthday, my friend Glen and I stopped by Walter Dyer Leather on Charles Street in Boston to get our tickets for the Woodstock Music & Art Fair, aka "3 Days of Peace & Music." But we opted against the Friday folksingers and each shelled out $14 for the Saturday and Sunday tickets and the promise of appearances by Jefferson Airplane, Jimi Hendrix, The Who and other rockers" -Ed Symkus (from the Elmwood City Ledger) 
Designer: Chanel
Condition: Very Good, normal surface scratches & patina from use.  Adds to the character of the piece. 
Length: 9.75 inches
Height: 10.5 inches 
Strap: 17.5 drop
Material: Leather