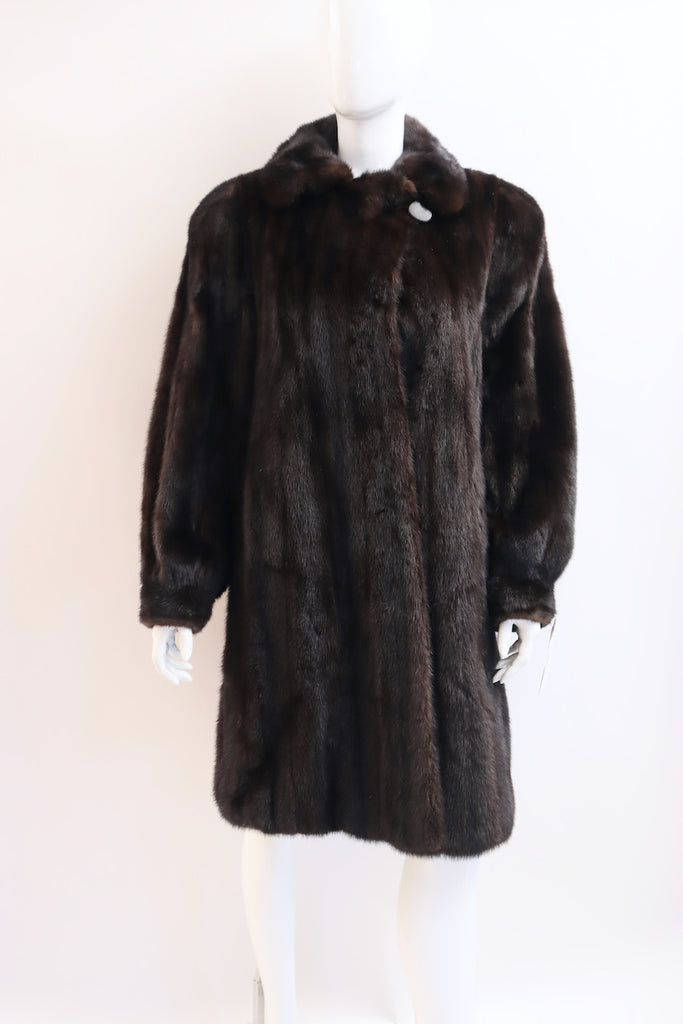 Vintage 70's 3/4 Mink Fur Coat
Vintage 70's 3/4 Ranch Mink Fur Coat.  This beautiful coat actually belonged to my grandmother.  It was kept in fur storage when it wasn't being worn and is in beautiful condition!   There is a monogram on the lining.  
Designer:  unknown
Condition:  Excellent condition, monogram in the lining. 
Size:  Fits like a medium.  
Length: 39 inches
Bust: 19.5 inches across
Sleeves: 24.5 inches from the shoulder seam to cuff
Shoulders: 15 inches across the back
Material: ranch mink fur