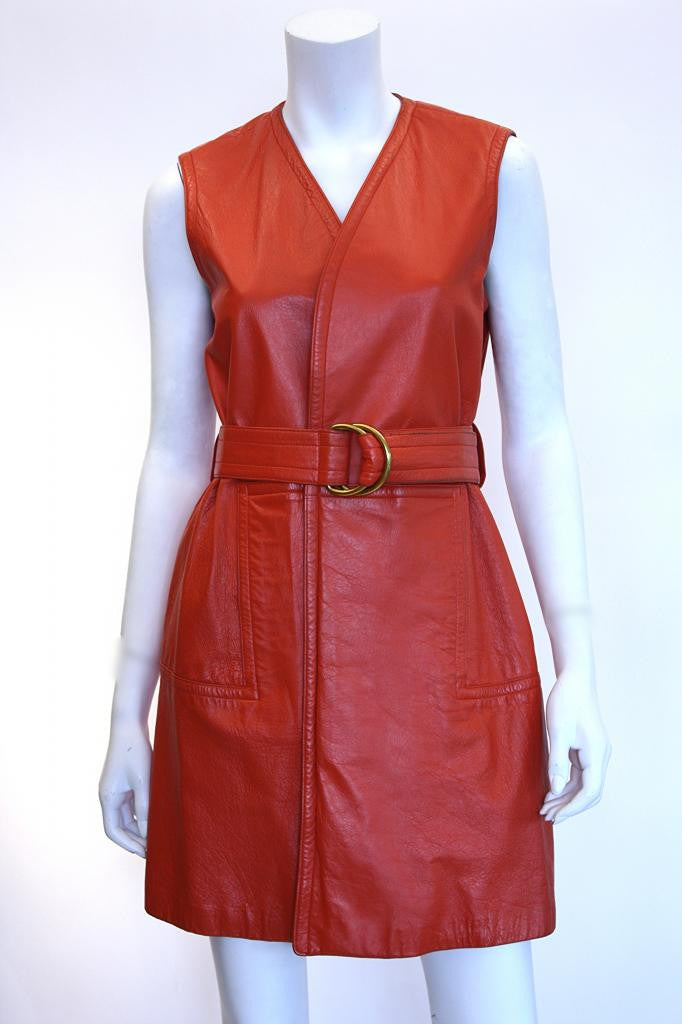 1970s BONNIE CASHIN Orange Leather Wrap Dress
 I'm in love with this vintage 1970s BONNIE CASHIN deep orange leather wrap dress or tunic dress!  So very chic.  This piece was rented for use in the Oscar Nominated movie AMERICAN HUSTLE!
Designer:  Bonnie Cashin for Sills
Condition:  Excellent, there is a pin hole on the chest where it looks like someone put a brooch in the piece.
Size: Unmarked, fits like a medium 
Length:  36 inches long 
Bust: 19 inches across the chest
Waist:  There is 40 inches of material at the waist for you to wrap around you!
Material: Leather, silk lined