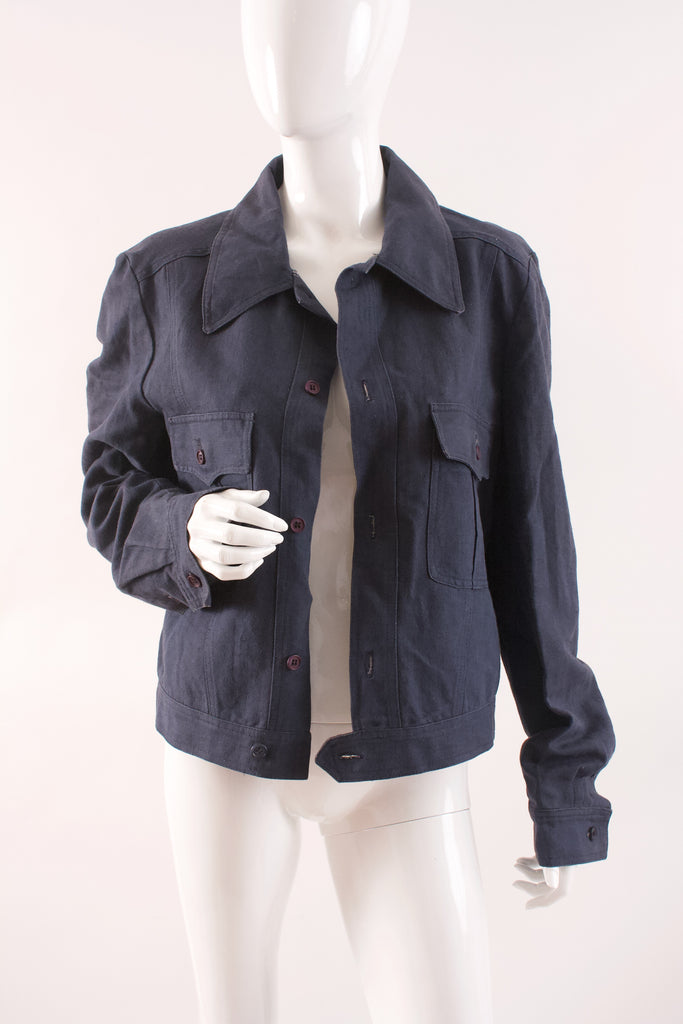 Vintage 70's PIERRE CARDIN Cotton Jacket
Vintage 70's PIERRE CARDIN Light Weight Cotton  Jacket.  This piece has a workwear sensibility and is made from light wear woven cotton.  I hesitate to call this a denim jacket because of the weight but it certainly could pass as one.  There is a similar piece dated 1974 in the Metropolitan Museum of Art's collection.  Casual chic.
Designer: Pierre Cardin
Condition:  Excellent
Size:  fits like a medium. 
Length: 23 inches
Bust: 19.5 inches across 
Shoulders: 17 inches across the back
Sleeves: 26.5 inches from the shoulder seam to the cuff
Material: cotton