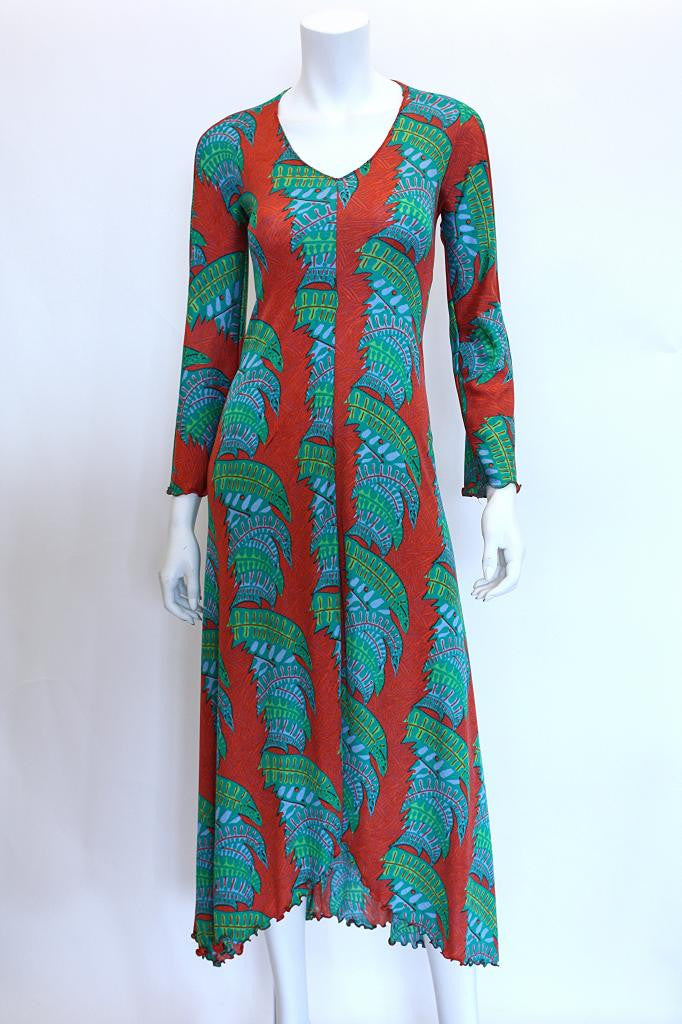 1970s STEPHEN BURROWS Tropical Palm Print Maxi Dress
Vintage 1970s STEPHEN BURROWS jersey tropical palm print maxi dress with lettuce edges.  So comfortable and current!  This piece was rented for use in the Oscar Nominated movie AMERICAN HUSTLE! 
Designer:  Stephen Burrows
Condition:  Excellent
Size: Unknown, fits like a small
Length:  52 inches long 
Bust: 17 inches across the chest
Waist: 26-29 inches as this stretches!
Sleeves: 25 inches from shoulder seam to cuff
Shoulders:  15 inches measured across the back, shoulder seam to shoulder seam
Material:  Poly jersey