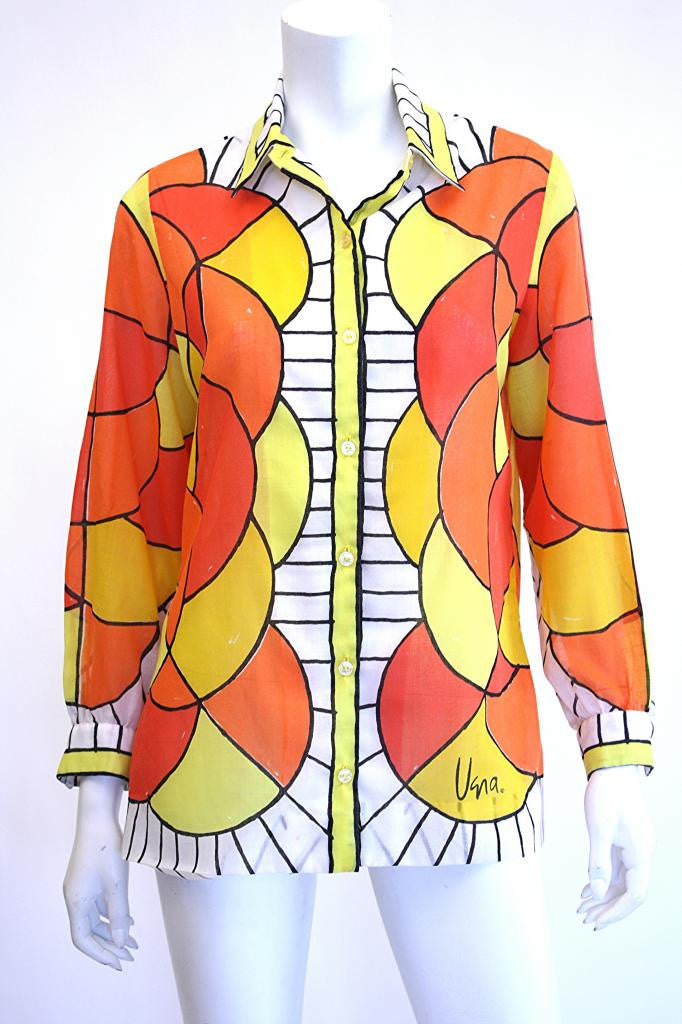 VERA Slightly Sheer Gauzy Blouse
Vintage 1970s VERA bright beautiful printed gauzy slightly sheer cotton blouse!  Throw this on and instantly you would feel happier...honest. This piece was rented for use in the Oscar Nominated movie AMERICAN HUSTLE!
 
Designer:  Vera
Condition:  Excellent, please note this print has some areas where color is lacking, this is part of the print, not a defect.
Size:   Unmarked, fits like a medium
Length:  22 inches long 
Bust: 20 inches across the chest
Sleeves: 22 inches from shoulder seam to cuff
Shoulders:  15.5 inches across, shoulder seam to shoulder seam
 Material: Cotton