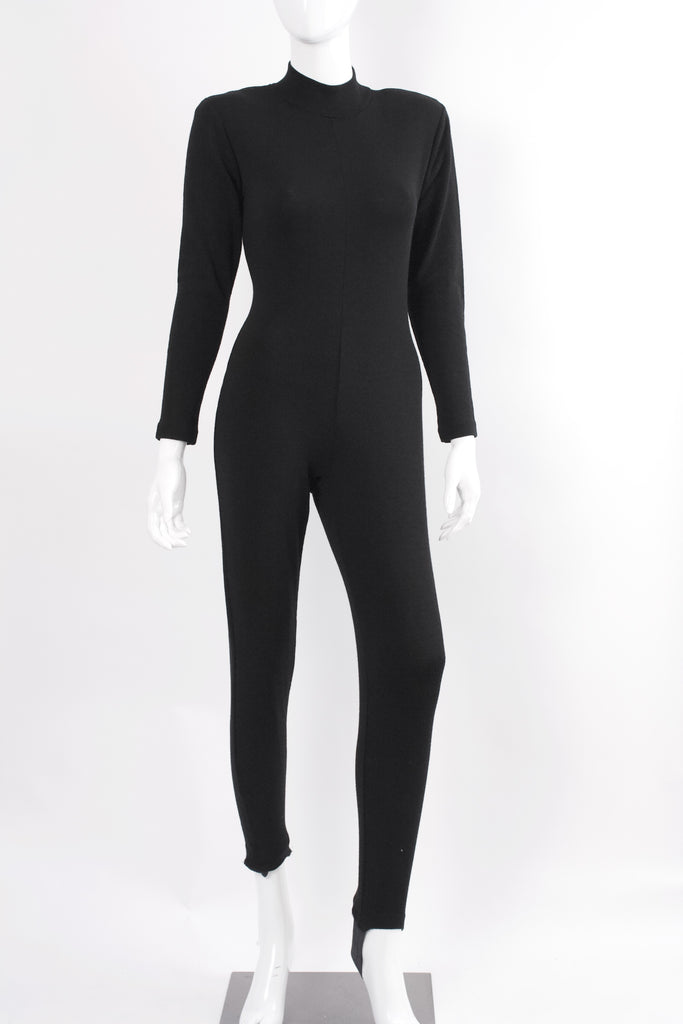 Vintage 80's ANDREA JOVINE Wool Catsuit
Vintage 80's ANDREA JOVINE Black Wool Catsuit.  Yes, Yes Yes.  What more could you need right now to wear?  Wear it alone lounging around the house (By lounging, I mean doing Zoom school with your children or meeting with your colleagues to discuss your new project) or wear it with under a skirt or with a leather jacket.  Whatever, just wear it!  Love.  
Designer: Andres Jovine


Condition: Very good, there are a few tiny repairs to the wool. 

Size: Fits like a Small

Length: 50.5 inches long
Inseam: 26.5 inches from the crotch to the end of the foot

Sleeves: 21 inches from shoulder seam to the cuff

Bust: 16-18 inches across STRETCHES

Shoulders: 15 inches across the back STRETCHES

Waist: 24-28 inches around STRETCHES

Material:  wool