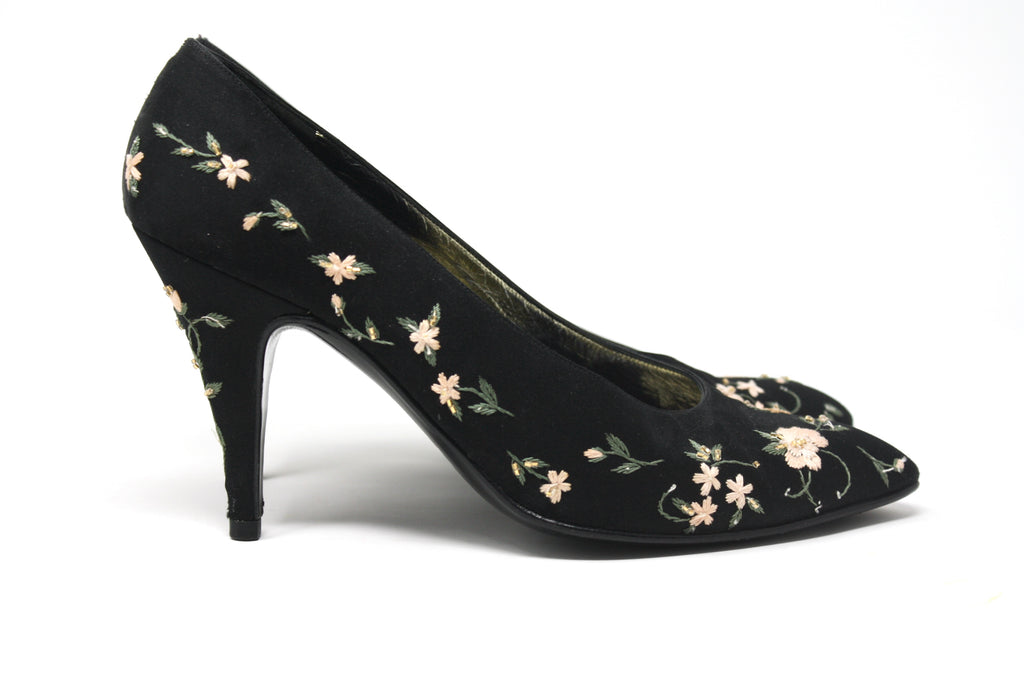 Vintage 80's CHANEL Satin Pumps With Embroidered Flowers
Vintage 80's CHANEL Black Satin Pumps With Beautiful Beaded Embroidered Flowers.  These are so special.  
Designer:  Chanel
Condition: Very Good.  The metallic leather lining has lost it's metallic.  These shoes are in excellent condition however I think the metallic just wore off easily. 

Size: 7.5

Length: 9 3/4 inches measured from toe to heel

Width: 3  inches across measured on the bottom of the shoe
Heel: 3.75 inch

Material:  silk