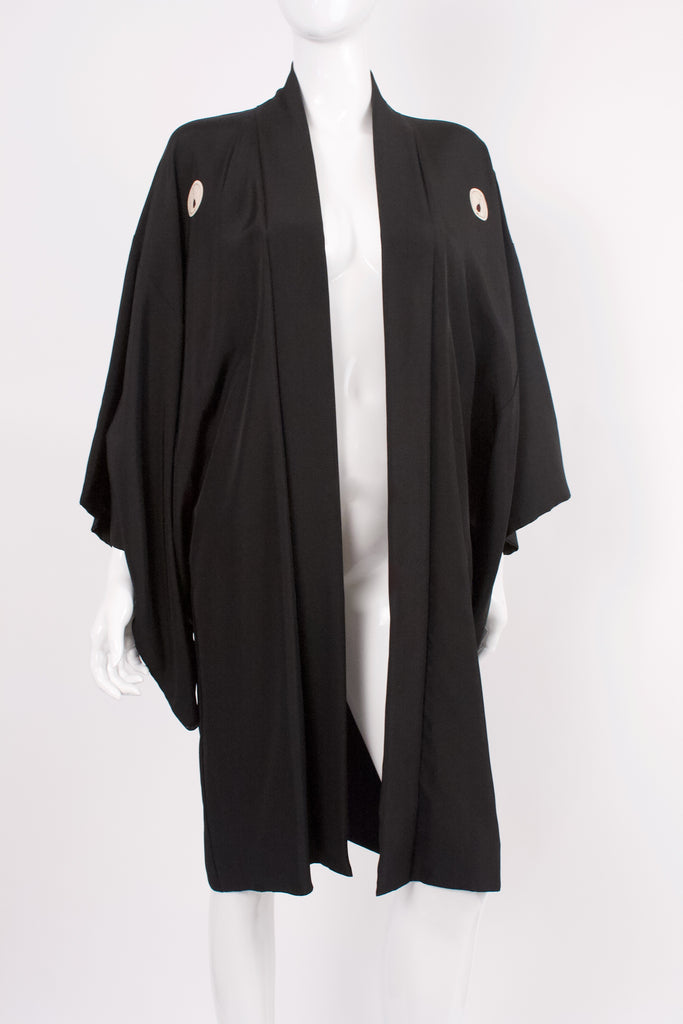 Vintage Black Silk Kimono
Beautiful Vintage Black Silk Kimono!  This pieces is so perfect for these hybrid times. You can wear it around the house lounging or put it on over a pair of leather leggings and a bodysuit and get out there!  Love.
Designer:  unknown
Condition:  Excellent, one tiny smart on the right cuff
Size: unmarked, fits like a extra small-medium
Length: 37.5 inches
Bust: there isn't really a bust measurement but across the entire piece is 46 inches. 
Shoulders: 26 inches across the back
Material: silk