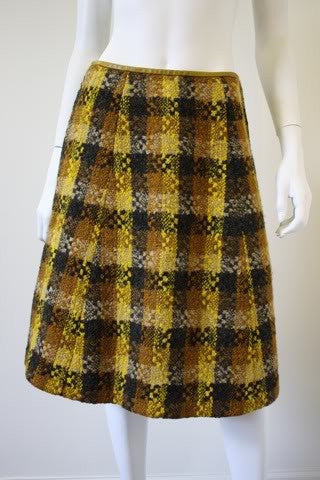 Vintage BONNIE CASHIN Plaid Boucle Skirt
Vintage BONNIE CASHIN wool and leather yellow, brown and grey plaid boucle skirt. 
Designer:  Bonnie Cashin
Condition:  Very good, the button's "silver" color is flaking off a bit.   Otherwise excellent.
Size:  Unmarked fits like a medium
Length: 24 inches long, not including the fringe
Waist:  28 inches around.
Hips: 23.5 inches across at the hips
Material:  100% wool and leather