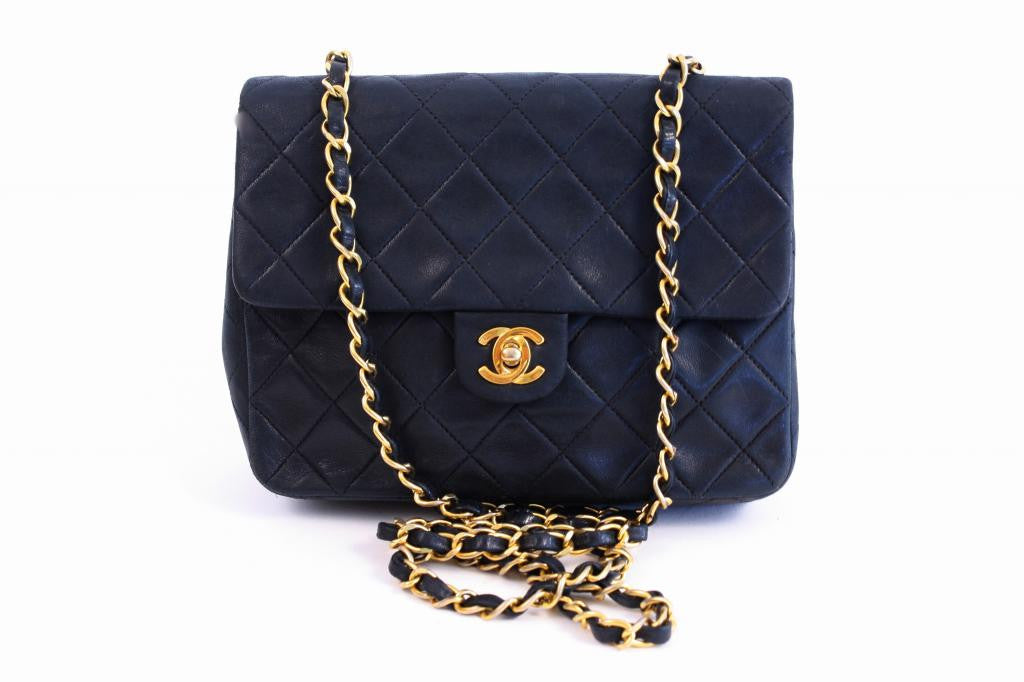 Vintage CHANEL Black Flap Handbag
Vintage CHANEL Black Lambskin Small Flap Handbag with Gold Hardware.  Please note in the first photo is appears that it is lighter on the right hand side but it is actually the lighting, not the bag.  
Designer: Chanel

Condition: Very Good, this bag shows wear to the lambskin, the wear is even but it has lost it's shiny patina. You could have it re-dyed, but it is very wearable as is.  Some color loss to gold hardware.  Light wear to the leather lining. 

Length: 8 inches long

Height: 6 inches tall

Shoulder Strap: Drops 21 inches


Material: lambskin