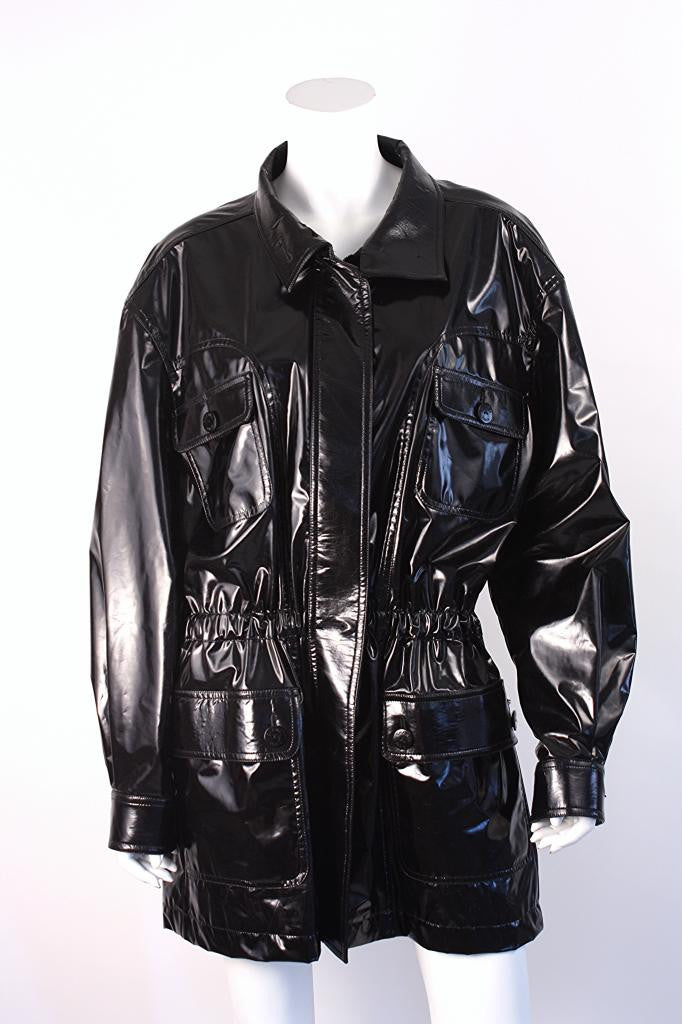 Vintage CHANEL Black Jacket
Vintage CHANEL Black "Patent" Fitted Jacket with CHANEL PARIS Buttons!  This Vintage Chanel jacket is perfect to throw on over your favorite denim or pair it with black leather leggings.  This piece is from Autumn 1997 .  Lined in Silk.  Obsessed!
Designer: Chanel


Condition: Excellent, one button has been replaced on a pocket, light wear. 

Size: 40, fits like a medium

Length: 34 inches

Sleeves: 23 inches from shoulder seam to the cuff


Bust: 23 inches across

Shoulders: 19.5 inches across the back

Material: 62% nylon, 22% spandex 16% elastane.  Lined in 100% Silk.