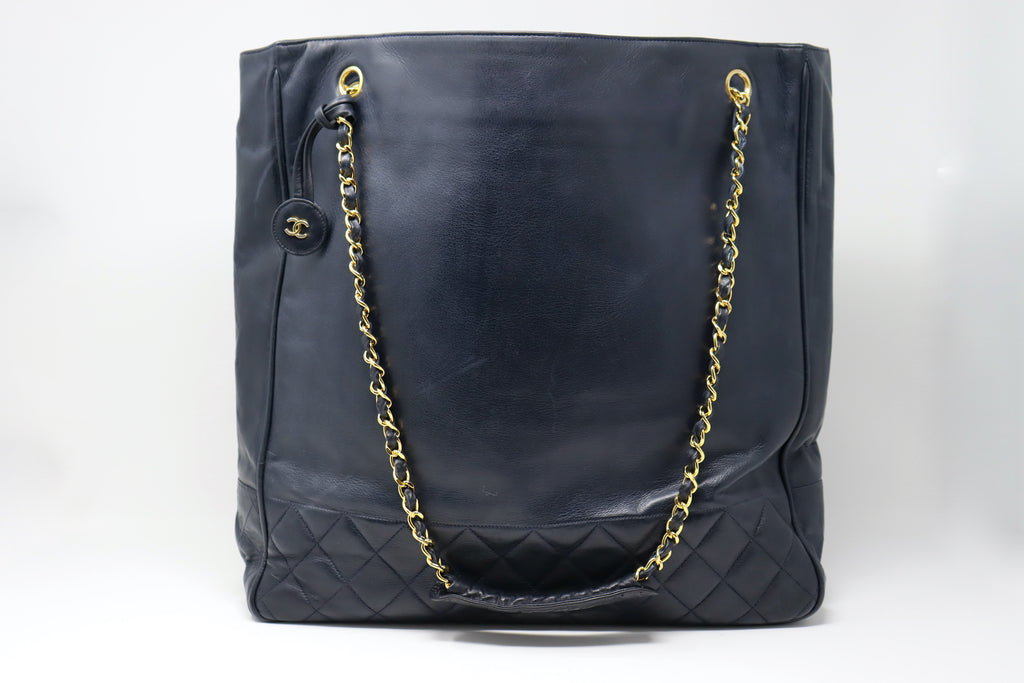 Vintage CHANEL Navy XL Tote Bag
Vintage CHANEL Navy Leather XL Tote Bag With Gold Chain Hardware.   A fantastic size and I love that it's navy!  
Designer: Chanel

Condition: Very Good, Slightly slouchy and there is a blip on the inside zipper pocket but the zipper works perfectly.  I had this piece refurbished at The Leather Surgeons.  All the gold chains were also replated.  

Length: 15 inches long

Height: 15 inches

Material:  leather

Shoulder Strap: Drops 12 inches