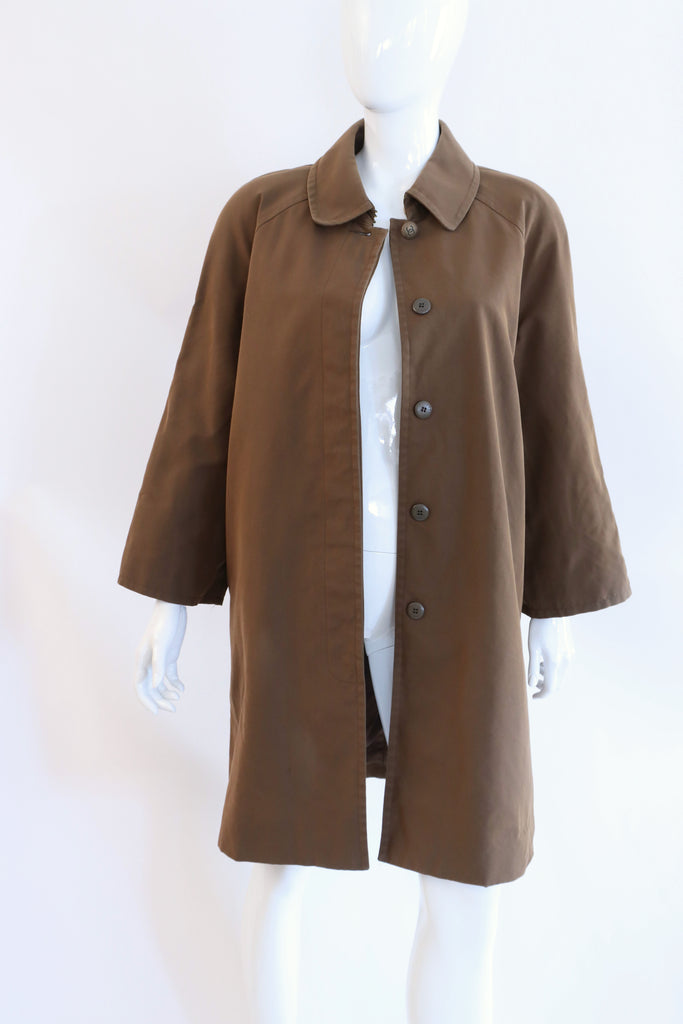 Vintage Fall 1997 CHANEL Trench Coat
Vintage Fall 1997 CHANEL Brown Cotton Blend Trench Coat.  This classic trench has a slightly copper iridescent sheen to it and is silk lined.  
Designer:  Chanel
Condition:  Very Good, there are two small lighter areas on the back towards the bottom of the coat.  See photo.  Priced accordingly. 
Size:  fits like a small-medium
Length: 37 inches
Bust: 22 inches across
Sleeves: 26.5 inches from the NECK to cuff
Shoulders: 15 inches across the back
Material: Cotton Blend