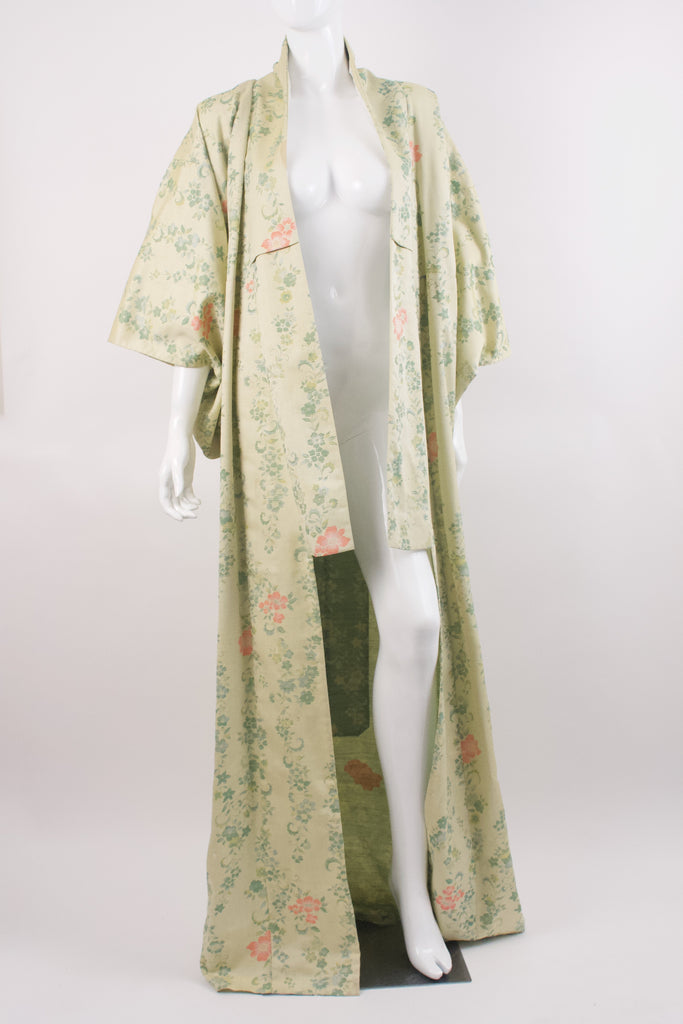 Vintage Floral Kimono
Beautiful Vintage Understated Floral Kimono.  I am so grateful to have two of these special kimono jackets for you.  They can be worn together (shown in one photo) or separately as I am selling them.  In love!
Designer:  unknown
Condition:  Excellent, there is one 2 inch discoloration at the bottom.  See photo.  
Size:  will fit many
Length: 60 inches
Bust: 22 inches across
Shoulders: 23 inches across the back
Sleeves: 12.5 inches from the shoulder to hem
Material: cotton/silk blend