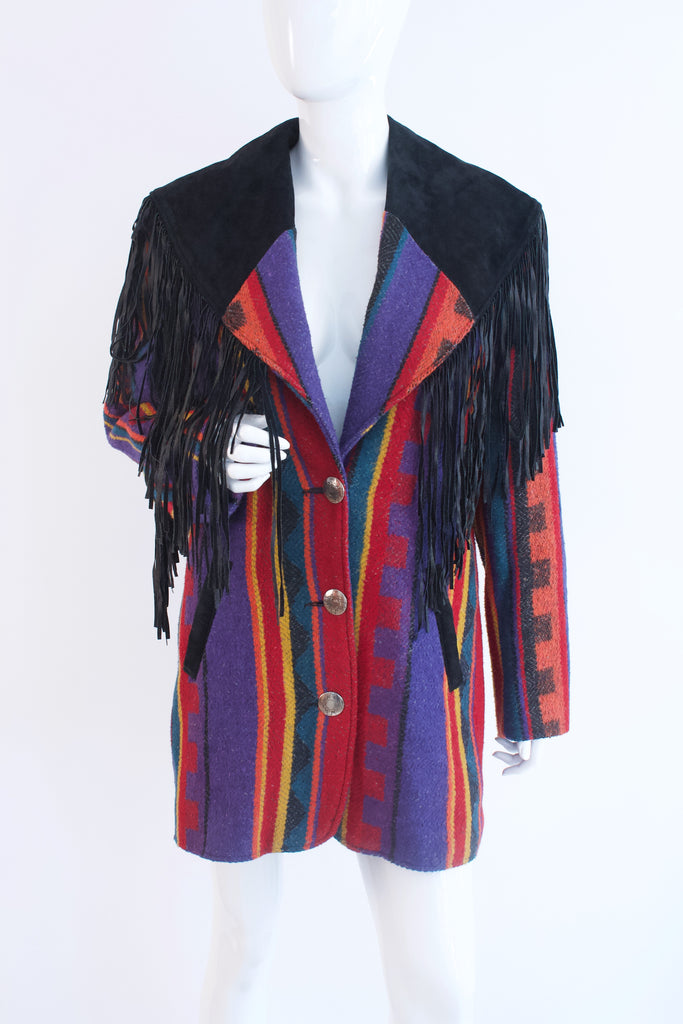 Vintage 80's Fringe Wool Blanket Coat
I am so happy to have two of these fabulous Vintage 80's blanket coats.  This is the coat or longer version of the jacket I also have listed.  A southwest inspired wool blanket coat complete silver buttons and leather fringe.  A great weight.
Designer: Pioneer Wear
Condition:  Excellent
Size:  fits like a small -medium. 
Length: 32 inches
Bust: 21 inches across 
Shoulders: 14.5 inches across the back
Sleeves: 25 inches from the shoulder seam to the cuff.  
Material: wool blend & leather