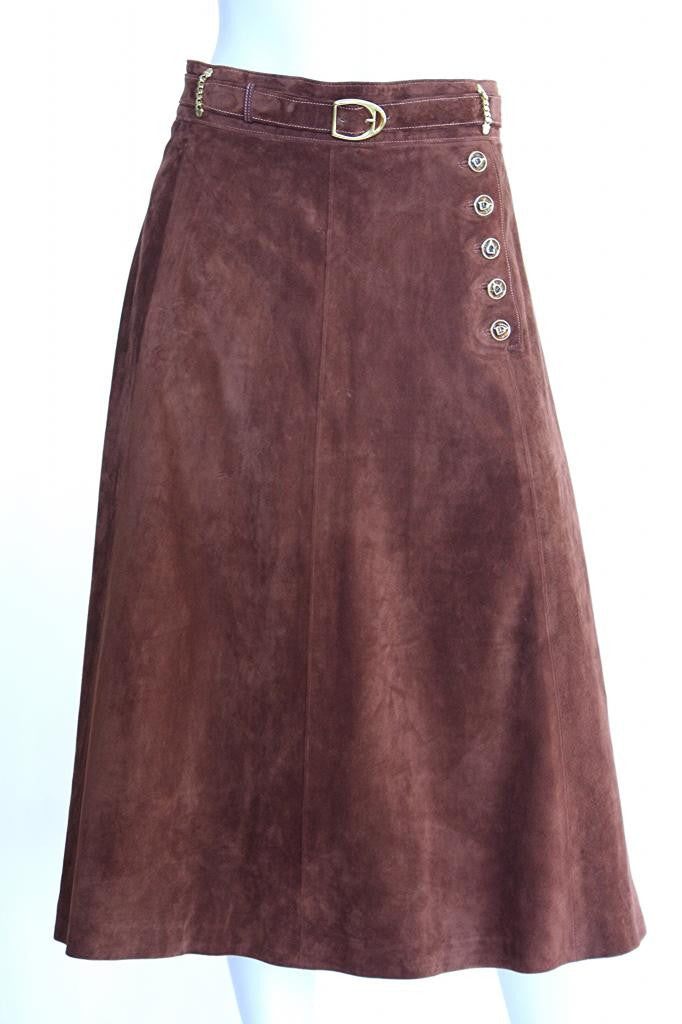 1970s GUCCI Burnt Sienna Suede Skirt with Equestrian Details
Vintage 1970s GUCCI burnt sienna suede skirt with gold chain detail, equestrian buckle and enamel equestrian buttons!  This piece was never worn and is so luxe.  You can also wear it as a strapless dress if you are feeling adventurous! 
Designer:  Gucci
Condition:  Excellent.  The inside band of the waist has a little wear, but as this piece was never worn, the wear is purely from age and does not affect the skirt at all.  See photo.

Size: Vintage 48 , fits like a medium- large

Length: 29 inches long
Waist:  31 inches around
Hips: 25.5 inches across at the hips
Material:  Suede and leather