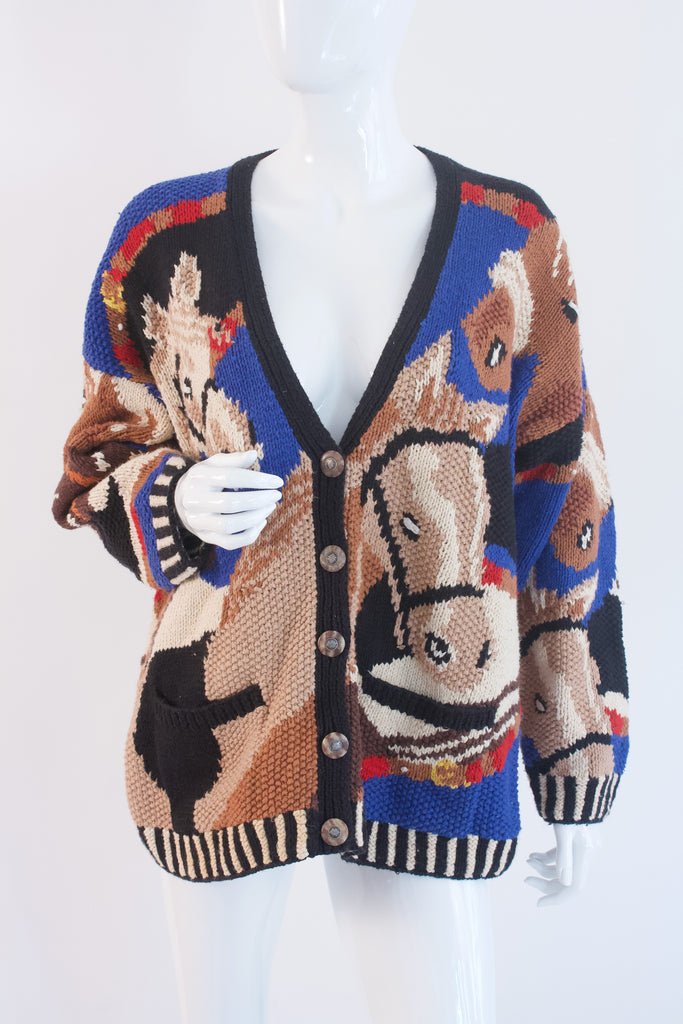 Vintage Hand Knit Horse Sweater
Vintage Hand Knit Horse Cardigan Sweater.  I couldn't pass this piece by because it's hand knit, and that is so impressive to a non knitter!  So cute.
Designer: Cardigan Bay
Condition:  Excellent
Size:  XL, fits like an oversized medium or a regular large
Length:  28 inches
Bust: 24 inches across 
Shoulders: 19 inches across the back
Sleeves: 23 inches from the shoulder seam to the cuff.  
Material: 55% Raime, 45% Cotton